15% pay rise shows economy is strong: Fawad Chaudhry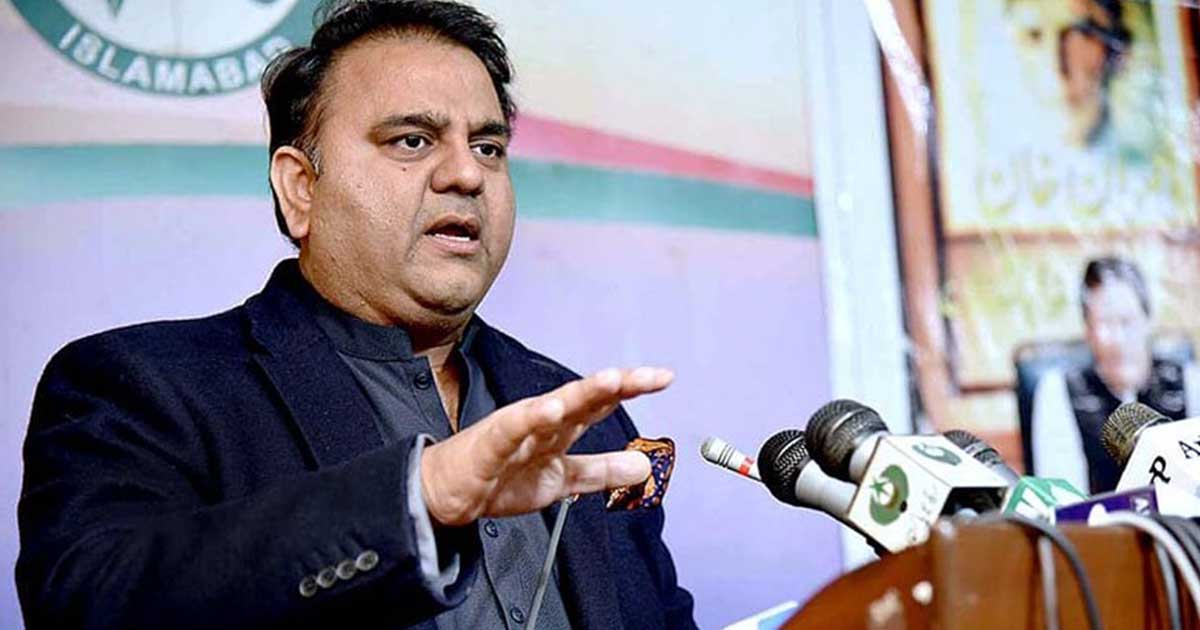 Information Minister Fawad Chaudhry welcomed the government's decision to raise the salaries of its employees by 15%. According to Fawad Chaudhry, this decision shows the solidity of the economy.
To clarify, earlier the federal government announced a 15% disparity allowance for employees in grades 1 through 19. The Ministry of Finance has announced that the disparity allowance will be applicable from March 1. The package also recommended that provinces adopt the same from their own funds. According to the Ministry of Finance, the Finance Division also prepared a summary for the promotion of employees at the appropriate time.
Reacting to the news, Minister Fawad Chaudhry said Imran Khan was transforming Pakistan into an Islamic welfare state.
Read more: Can Imran Khan's Pakistan really become a welfare state?
"15% increase in salaries after health card, at present the economy of the country is on its feet. Inshallah incomes will increase again in a year. Imran Khan is making Pakistan an Islamic welfare state" , tweeted Fawad Chaudhry.
صحت کارڈ کے بعدتنخواہوں میں 15 فیصدمزید اضافہ ، اس وقت ملک میں معیشت اپنے پاؤں پر کھڑی ہو رہی ہے انشاللہ ایک سال میں آمدنیوں میں مزید اضافہ ہو گا عمران خان پاکستان کو اسلامی فلاحی مملکت بنا رہے ہیں اور تمام اقدامات اسی منشور کو سامنے رکھ کر لئے جا رہے ہیں #PTIGovernment

— Ch Fawad Hussain (@fawadchaudhry) February 10, 2022
It is important to note that this is the second time the government has raised wages in the current fiscal year. In 2021, the government has allocated a block grant of Rs 160 billion to provide a 10% salary and pension increase to public sector employees in the current financial year 2021-22.
While Minister Fawad Chaudhry believes rising wages are a testament to the strength of Pakistan's economy, the country recently reported a 13% rise in inflation.
Pakistan's high inflation rates
Data from the Pakistan Bureau of Statistics (PBS) showed that the inflation rate continued its upward trajectory for the fifth consecutive month and hit a new high of 13% in January, making it the highest in almost two years.
The Wholesale Price Index (WPI), which reflects prices in the wholesale market, also rose sharply by 24% in January from 6.4% in the same month a year ago. The food inflation rate in villages and towns jumped to 13.3 percent and 11.8 percent on an annual basis.
The government continues to argue that inflation rates are temporary. He is also looking for ways to cushion the impact of inflation on the public. However, Pakistan's economic conditions continue to become alarming. In fact, Finance Minister Shaukat Tarin has already announced another possible increase in gasoline prices in the near future.
Read more: Petroleum products will become expensive on the international market this year
Minister Tarin pointed out that the conflict between Ukraine and Russia has significantly increased oil prices. This leaves the government no choice but to pass on price increases to the public. If the government of Pakistan raises gasoline prices again, it will have a domino effect on the rest of the commodities.