Head coach TJ Otzelberger receives extension and salary increase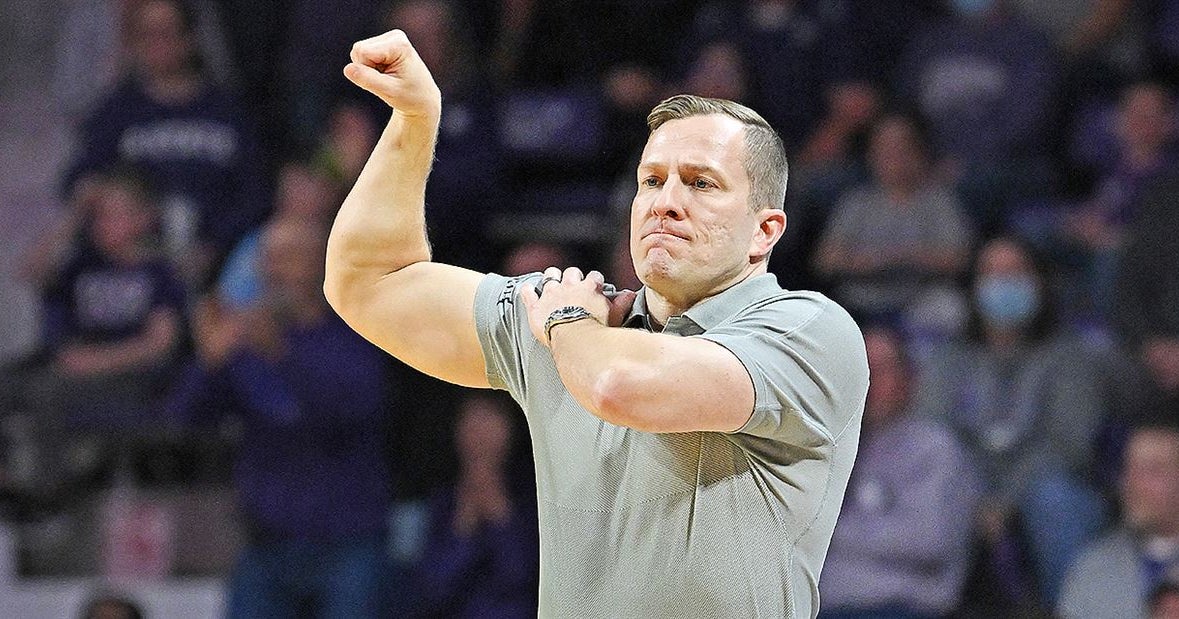 On a day that may have ended in disappointment for many Cyclones fans as transfer target AJ Green opted to stay in the NBA draft, ISU fans received positive news in the world of hoops. Men's basketball coach TJ Otzelberger received a contract extension, as well as a raise, as Iowa State Sports Communications shared the details in a statement Wednesday.
After leading Iowa State's men's basketball program to the NCAA Sweet 16 for the first time since 2015-16 and the third-best turnover in NCAA history in his first season on the Cyclone bench, the director of ISU Sports, Jamie Pollard, broke the news, and shared his thoughts on the future of the program.
"TJ Otzelberger and his team orchestrated arguably the biggest turnaround in college basketball history last year, inheriting a two-win program and leading it to 22 wins and the Sweet 16 in their first season, and I'm grateful that we're able to reward that success with this expansion," Pollard said.
"I believe TJ is building a championship culture within our program that fosters academic excellence, on-court success and accountability, and I believe the momentum our program enjoys will lead to future success under his leadership. ."
Otzelberger's contract now runs until June 30, 2027, and his guaranteed extra compensation will drop from $700,000 a year to $1.2 million effective immediately. The other initial details of the contract are the same.
Otzelberger's first season at Ames produced an overall record of 22-13, the school's 21stst NCAA Tournament bid and sixth Sweet 16 appearance en route to a season-ending ranking of No. 23 in the coaches' poll. The ISU recorded the third best improvement in NCAA history, a +20 win improvement over the 2020-21 program record.
The ISU head coach became the eighth head coach in school history to lead the Cyclones to the NCAA Tournament, and only the third coach in NCAA Tournament history to lead his program to the Sweet 16 in the first season after taking over a team with a losing record. Last year. Iowa State's resilient team beat LSU and Wisconsin in Milwaukee in the first two rounds of the tournament, before falling to Miami in the Sweet Sixteen in Chicago.