New single-column salary structure will consider productivity as a determinant of salaries – FWSC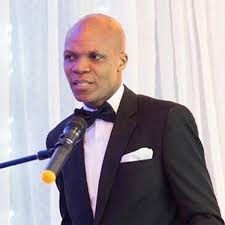 The Fair Wages and Salaries Commission (FWSC) said the new phase of the single-column wage structure will consider productivity as a criterion for determining a public sector worker's salary.
According to the commission's acting director, research, monitoring, evaluation and head of public affairs, Earl Ankrah, productivity has never been a criterion for determining the salary a public sector worker deserves.
Mr. Ankrah, who made the disclosure on the Great morning show Tuesday, June 7, said public sector workers are currently paid based on job expectations and not necessarily performance.
However, he said the Commission was looking to review this.
"At the moment, to determine a salary, we go through a job evaluation and we put the worker on the single column salary structure which determines the salary they earn.
"Although the aspect of productivity is supposed to be part of the single spine, we haven't started, but at this year's National Labor Conference, attendees signed a statement that the single spine needs to be reviewed and I believe the review process will take into account the productivity aspect of wages," he said.
Mr Ankrah was speaking off the back of government statistician Professor Samuel Kobina Annim's claim that public sector workers are generally overpaid for the work they do.
According to the professor, on average, public sector workers were paid double for their production.
He therefore called for the establishment of a Public Productivity Committee of Parliament to work as the Public Accounts Committee and ensure that Ministries, Departments and Agencies (MDAs) and the public sector, in general, deliver an output proportional to their income.
Following his statement, he was the subject of heavy criticism. The Civil and Local Government Staff Association of Ghana (CLOGSAG) asked him to provide data to back up his claim.
CLOGSAG, in a letter signed by its Deputy Executive Secretary, Kojo Krakani, called on the government statistician to provide, among other things, indicators and the sample size used to conduct the research.
"The Civil and Local Government Staff Association of Ghana (CLOGSAG) has taken note of your findings that public sector workers are overpaid."
"The Association would appreciate if you could provide us with the indicators used in your research, sample size, stratification and any other relevant data information to enable us to have an objective assessment of your results. Please address urgently," the statement concluded.
Furthermore, a professor of political science at the University of Ghana asked the government statistician to refrain from classifying all public sector workers as overpaid.
"Any serious academic knows that when you talk about civil servants, it is not necessarily a homogeneous population and therefore it is dishonest for anyone to try to lump all civil servants together and make such a drastic assessment," a- he said in an interview with JoyNews.
Meanwhile, Professor Annim denied making the claim.