Nurses will see a major salary change in 3-4 months: Nursing Association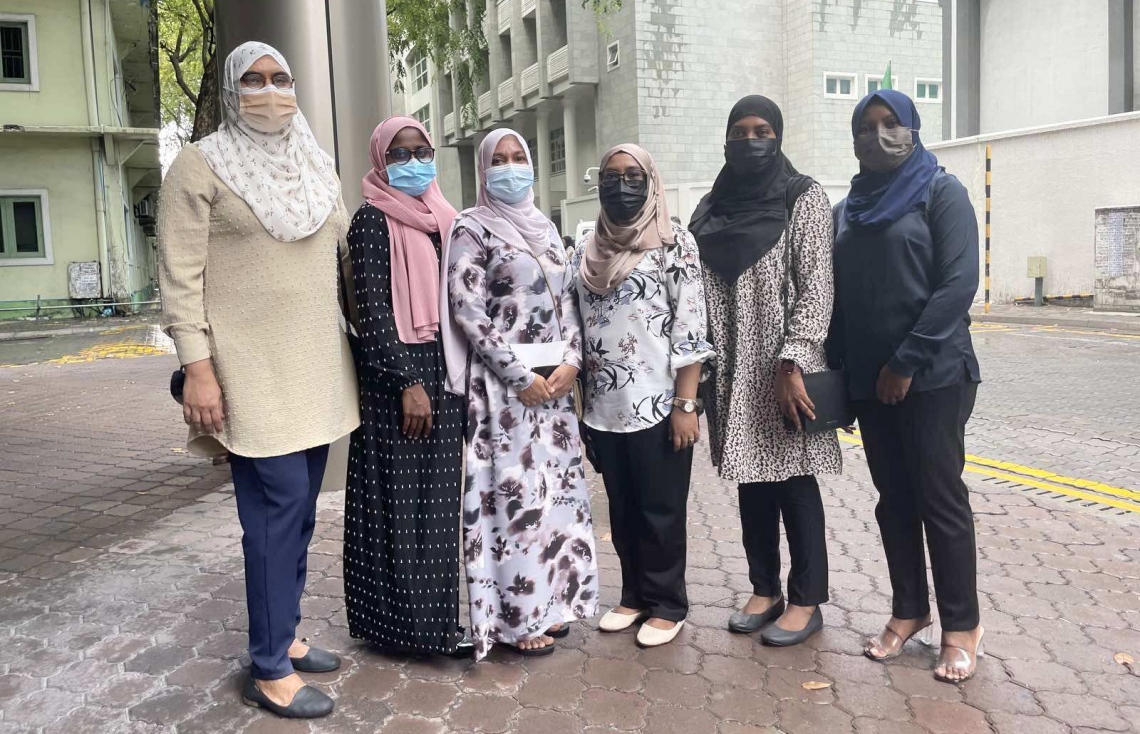 The Nurses Association said on Sunday that President Ibrahim Mohamed Solih had informed them that nurses' salaries would be significantly changed over the next 3-4 months.
Nurses Association President Aminath Nashfa told Mihaaru News that a half-hour meeting was held yesterday to discuss ways to strengthen the nursing sector. She said they had received an acceptable response to their concerns.
Some of the issues they discussed with the President include the creation of the post of a Chief Nursing Officer as per the recommendation of the World Health Organization, in addition to the appointment of nurses to senior positions in the specified atolls also in the context of nurses. They also discussed the need to ensure that nurses who work in the private sector also fit the job framework.
Nashfa said they also discussed the introduction of managerial positions such as nursing directors and deputy directors in hospitals and health centers on the islands.
She said she believed nurses' salaries would see a big change in the next 3-4 months. According to her, the president said that priority will be given when the scholarships open.
The nursing industry has experienced an alarming turnover rate over the past two years. Nashfa noted that 206 nurses quit in 2020, including 101 nurses from IGMH, 92 from ADK Hospital and 19 nurses from Hulhumale Hospital.
The Nurses Association is currently preparing to host an International Nursing Conference with EBPC at Bandos Resort on July 7th.