Round Rock ISD teachers will see a 1% salary increase for 2021-22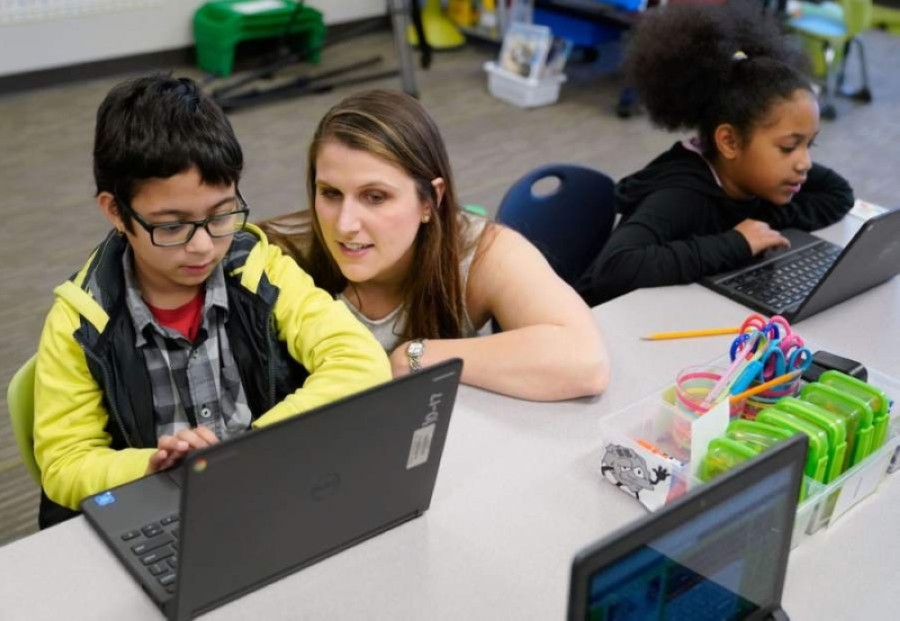 Round Rock teachers will receive a 1% pay increase for the 2021-22 school year. (Photo courtesy of Round Rock ISD)
In an effort to keep salaries competitive and maintain morale, Round Rock ISD administrators voted unanimously to raise teachers' salaries by 1%.
The board approved the increases on April 15 along with other salary changes, such as raising the starting salary for first-year teachers and librarians to $50,250, adjusting compensation based on years of service and salary increases for employees earning below average market rates.
"One percent isn't a lot," acting superintendent of schools Daniel Presley said. "…We're trying to keep pace with health care costs and want to stay competitive in the marketplace, but it's a drop in the ocean."
The total cost of these changes is approximately $4.6 million or 1.4% of current claim costs. The increase is included in the 2021-22 proposal, which the board is expected to approve in June.
Last year, the board approved a 2% salary increase and all employees received a one-time $500 bonus in January at a cost of $3.4 million.
Approval of the pay changes did not come without discussion of the longevity of financial support for future salary increases without additional financial support from the state. The bulk of the salary increases and changes will be funded by eliminating vacant positions, primarily in the district's central office, for a savings of $3 million, according to district officials.
"The only way we can really sustain long-term increases is to increase state funding. There comes a time when there are no more staff to cut," Administrator Cory Vessa said.
Vessa also raised concerns about not offering bigger pay increases for employees with more seniority. She said she would like to see the district address at some point.
"When you get to the upper years [salaries] don't change a lot from year to year," she said. "The general concept is that we want to reward our most experienced teachers equally if not more."